Kidmin Talk #010 - November 22, 2011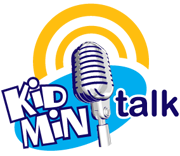 Duration: 00:37:51
Download MP3
Leading Kids to Christ
Welcome to the tenth episode of Kidmin Talk, the webcast show hosted by Karl Bastian, the Kidologist. Listen here on Kidology or subscribe via iTunes to listen on-the-go with your iPhone, iPod, iPad, or other mobile device.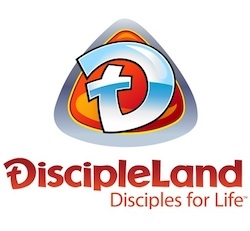 SPONSOR: This episode is sponsored by DiscipleLand.com
MENTIONED ON THE SHOW TODAY:
KIDOLOGY.org LINKS MENTIONED:
ABC's of KIDOLOGY: The Letter "G" = Gospel
Download a PDF my workshop: Leading Kids to Christ (PDF 4.2 MB) for complete notes.
(Note: These notes provided for your personal use, not for publication in any form. Trainers are welcome to request a PowerPoint version that Karl will allow you to use with permission.)
Seven Steps to the Savior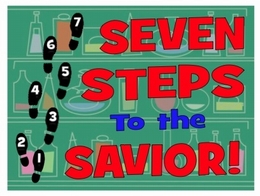 1. Pray Your Way
2. Know the Kid
3. Present the Gospel
4. Look in the Book
5. Interview (Ask Key Questions)
6. Lead in a Prayer of Salvation
Elements of the Prayer:
7. Rejoice, Reivew, Reaffirm
FOLLOW UP RESOURCES:
KIDMIN WINNER! Our winners this week for guessin that the letter "G" stood for "Gospel" are Stephen Hicks, Scott Phillips, and Barney Kinard. I'll be mailing them several copies of DiscipleLand's My New Life Story and Awesome Adventure!
How it is time to guess what the Kidmin Keyword for the letter "H" should stand for in the nex show! YOU could be a winner next!
WANT TO BE A WINNER? Submit your guess or suggestion for next week's Kidmin Talk Key Word for the letter "H" - by E-mail, Forum, or Twitter.
Earn extra chances to win by promoting @KidminTalk via Twitter! If I see you promote the show, I just might send you a prize! It's been done before already!

NAME DROPPING: Did you get your name dropped on the show? Comment below!
If I drop your name on the show and you post to the comments below before the next show, you will win a super duper random Kidology prize! Want to increase the chances of Karl "dropping your name?" Interact with the show by E-mail, Forum, Twitter or the comments below! Let Karl know you are listening!
MUSIC ON THE SHOW:
CONNECTING w/ KIDMIN TALK: