Kidmin Talk #003 - October 4, 2011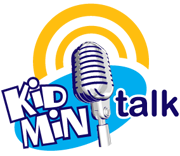 Duration: 00:43:36
Download MP3
Surviving a Lo-o-o-ng Project
Welcome to the third episode of Kidmin Talk, the webcast show hosted by Karl Bastian, the Kidologist. Listen here on Kidology or subscribe via iTunes to listen on-the-go with your iPhone, iPod, iPad, or other mobile device.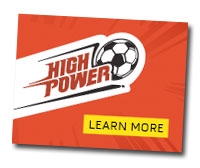 SPONSOR: This episode is sponsored by High Power Sports
MENTIONED:
KIDMIN WORLD: KidBuilder Conference - October 21-22, 2011
ABC's of KIDOLOGY: The Letter "B" = BIBLE! Make the Bible CENTRAL to your teaching ministry.
Start reading your own Bible regularly, outside of lesson prep. (If you don't already) As it impacts your own life, you will have a passion to share its wisdom and insights and power with those you teach!
Teach with and from a Bible when you teach. You can even print your lesson plan on a half sheet and keep in the Bible so the children constantly see you picking up and looking into the Bible. Even if you are reading notes, the visual message is that the Bible is guiding your lesson.
Encourage kids to bring their Bible to church. Reward occasionally with a treat – not every week – but occasionally so they know that bringing the Bible is important.
HAVE KIDS USE THEIR BIBLES as part of your teaching. Don't put every verse on the screen, just the reference or first half of the verse. Have them look it up. The awkward silence or pause in your "momentum" is worth it!
Have kids stand up and read passages for you. Have someone there with a microphone if you have a large group.
Do Sword Drills on the topic of your lesson. If you have a very large group, choose 8-10 kids to come on stage to participate. This not only gives them practical experience looking up verses it shows them that the Bible has a lot to say on the topic. You can give 4-5 sentence teaching moments after each verse read.
Give Bibles to visitors or any child who doesn't own one. Personalize it with a message from you about the importance of this book.
Talk about things God taught you through the Word in your quiet time.
Encourage kids to ask you questions about the Bible as they read.
Provide reading plans or bookmarks to the children, reward progress as they read.
Make the Bible something you and the children USE, not something you talk ABOUT.
PRAY and ask God to give you creative ideas on how you can make the Bible more central to your teaching and programming.
KIDMIN WINNER! Our winner this week is Frank Tan! He wins a FREE copy of The Almighty Bible: Acts, not even available for purchase yet! AND.... WHAT DO YOU WANT, Frank?
WANT TO BE A WINNER? Submit your guess or suggestion for next week's Kidmin Talk Key Word for the letter "C" - by E-mail, Forum, or Twitter. Earn extra chances to win by promoting @KidminTalk via Twitter!
SO YOU ARE NEW? OR WANT TO RENEW?
You MUST lead with a team.
Find others who value children and children's ministry o Refuse to go at it alone.
Be firm on this.
The children's ministry is first God's responsibility, then parents, and
then you.
If God and parents are not with you – don't go!
Every ministry program or event MUST have a leader other than you!
NAME DROPPING: Did you get your name dropped on the show? Comment below!
If I drop your name on the show and you post to the comments below before the next show, you will win a super duper random Kidology prize! Want to increase the chances of Karl "dropping your name?" Interact with the show by E-mail, Forum, Twitter or the comments below! Let Karl know you are listening!
CONNECTING w/ KIDMIN TALK: