Kidmin Talk #145 - October 19th, 2020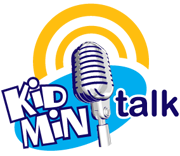 Duration: 00:33:24
Download MP3
10 Secrets of Great Kid Communicators - Part ONE
Welcome to the 145th episode of Kidmin Talk, the webcast show hosted by Karl Bastian, the Kidologist. Listen here on Kidology or subscribe via iTunes to listen on-the-go with your iPhone, iPod, iPad, or another mobile device.
Share this podcast with this link: Kidology.org/kidmintalk145

FEATURED RESOURCE: HomeSchoolMagnet.com brought to you by the creator of ServeHQ and TrainedUp.
Homeschool Magnet supports homeschooling families by providing students with instruction from world-class credentialed teachers in a remote classroom with their peers. Parents choose the best teachers for each student based on values and teaching approach to ensure every child is receiving exactly the education they desire. This puts you, as the parent, in full control of your child's education without the daily responsibilities of lesson planning, pre-learning, teaching, tutoring, and grading. Learn more at HomeSchoolMagnet.com
MENTIONED ON THE SHOW TODAY:
KIDMIN TALK #145:
CONNECTING w/ KIDMIN TALK:

Discuss this episode of Kidmin Talk in the Kidology Facebook Group