Kidmin Talk #136 - May 18th, 2020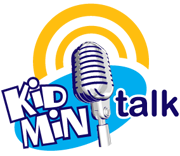 Duration: 00:28:09
Download MP3
Types of Puppets
Welcome to the 136th episode of Kidmin Talk!
Types of Puppets
In this new era of filming, many are getting into puppetry. In this video from his Master Class, Pastor Karl shows the types of puppets you can use.
Share this podcast with this link: Kidology.org/kidmintalk136
FEATURED RESOURCE: Have you seen the Puppet Zone on Kidology? Scripts, training, and more all related to puppetry. Just one of many available Zones.
ENJOY: Kidmin Talk #136
MENTIONED ON THE SHOW:
CONNECTING WITH KARL:
E-mail: karl @ kidmintalk.com (put it together, broken here to fight spambots)
Twitter: @Kidologist or @KidminTalk

Discuss this show in the Kidology Facebook Group
Friend Karl at Facebook.com/karl.bastian