Kidmin Talk #133 - March 28th, 2020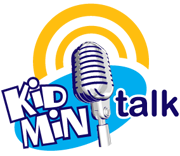 Duration: 00:54:23
Download MP3
How to ZOOM with Your Kids!
Welcome to the 133rd episode of Kidmin Talk!
SPECIAL EDITION During Quarantine
With churches not meeting in person right now, Pastor Karl Bastian invited Pastor Craig Wilson to join him in discussing the Who, Where, When, What, Why and HOW to host Zoom Events with your kids.
FEATURED RESOURCE: Taking Your Kidmin Digital
Highlight Video from the last Zoom Hangout Karl did:
MENTIONED ON THE SHOW:
CONNECTING WITH KARL:
E-mail: karl @ kidmintalk.com (put it together, broken here to fight spam bots)
Twitter: @Kidologist or @KidminTalk

Discuss this show in the Kidology Facebook Group
Friend Karl at Facebook.com/karl.bastian