Kidmin Talk #091 - November 30th, 2016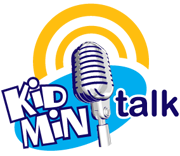 Duration: 00:53:50
Download MP3
Engaging Your Audience
Welcome to the 91st episode of Kidmin Talk, the webcast show hosted by Karl Bastian, the Kidologist. Listen here on Kidology or subscribe via iTunes to listen on-the-go with your iPhone, iPod, iPad, or other mobile device.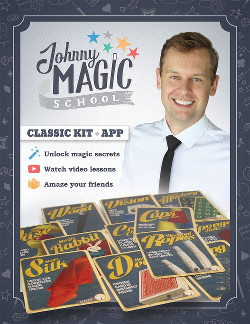 SPONSOR: This episode is sponsored by Johnny Magic School of Magic + App
MENTIONED ON THE SHOW TODAY:
SHOW NOTES:
STARTING STRONG
Don't Demand Attention - Capture It
Value of eye contact
Memorize yoru opening
Audience Participation
Leave the stage
Turn Spectators into Participants
DEALING WITH DISTRACTIONS
"Proper Planning Prevents Poor Performance" - Johnny Magic
Address in advance when possible
Acknowledge distractions and bring the audience back

MAGIC Tips
M = Memorize Your Opening
A = Add pauses for impact
G = Go into a power pose
I = Include a personal story
C = Control your hands
OTHER POINTS
Know your audience
Don't rile the kids up and then scold them!
Character Traits needed with speakers:

TEACH
T = Trust
E = Enthusiasm
A = Authenticity
C = Courage
H = Humility

Humility isn't thinking less of yourself; it is thinking of yourself less often.

You have a spotlight, turn it toward others.
WANT TO BE A WINNER? Participate in the Discussion (linked below) or contribute to the show by E-mail or Twitter.
Earn extra chances to win by promoting @KidminTalk via Twitter! If I see you promote the show, I just might send you a prize! It's been done before already!
CONNECTING w/ KIDMIN TALK:

Discuss this episode of Kidmin Talk in our Kidology Facebook Group