Kidmin Talk #070 - June 30th, 2014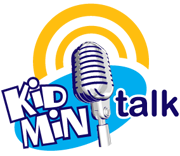 Duration: 00:34:16
Download MP3
Awana is Relauching
Welcome to the seventieth episode of Kidmin Talk, the webcast show hosted by Karl Bastian, the Kidologist. Listen here on Kidology or subscribe via iTunes to listen on-the-go with your iPhone, iPod, iPad, or other mobile device.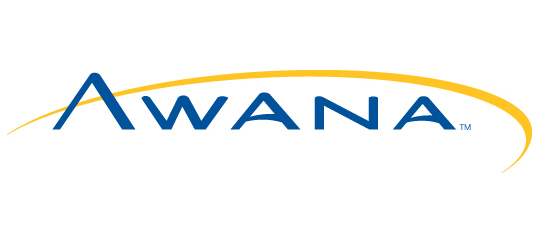 SPONSOR: This episode is sponsored by AWANA.org
MENTIONED ON THE SHOW TODAY:
SHOW NOTES:
Meet Michael Scarbrough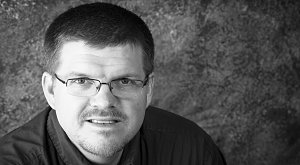 Reach Kids - Equip Leaders - Change the World
REACH KIDS
Awana reaches kids for Christ through fun, Scripture-rich experiences that lead them to know, love, and serve Him.
Kids represent the greatest opportunity to make a long-term impact on our world for Christ. Offered through local churches, Awana reaches kids where they're at and walks alongside them in their faith journey. Those who come to faith at an early age discover God's purpose for their lives and hope for the future. Church leaders and parents have witnessed the profound impact Awana has had in reaching kids with the gospel and watching them grow as long-term disciples. That's why so many have returned year after year, week after week, for more than three generations.
Awana Clubs worldwide reach kids through energetic game activities, Bible- based teaching experiences and small group time with friends

Kids in Awana discover God's love and their identity in Christ and become disciple-making disciples who reach out to their friends

Global partnerships empower Awana to engage church communities and enable them to make a difference in the lives of families

Across the globe, Awana gives kids from every background and cultural setting a safe place to belong, build confidence and grow in faith

Awana establishes welcoming, supportive environments where preschool to high school-aged kids learn how a personal relationship with Christ affects their everyday lives
EQUIP LEADERS
Awana equips church leaders and parents to reach and disciple kids who impact their generation with the gospel.
God's vision to multiply leaders has been planted in countless individuals. Awana helps nurture this vision. Local churches and ministries partner with Awana to train leaders that change kids' lives forever. With more than 60 years of training leaders, Awana has proven resources and relevant training content that offer rich spiritual experiences for kids and helps them develop into vibrant leaders at home, church and in their community.
Providing resources and expertise, Awana empowers more than 30,000 churches and mobilizes more than 330,000 leaders to reach kids through evangelism and long-term discipleship

Witnessing first hand young lives transformed by the gospel, Awana leaders around the world willingly invest time and resources in ongoing training and education

Dedicating themselves to dynamic and engaged learning, Awana leaders use readily available and technologically advanced multimedia and online training resources

Understanding that kids have different learning styles, Awana equips leaders to modify training systems and resources to help leaders be most effective in any cultural setting

Igniting vision, God has multiplied leaders serving in the Awana ministry worldwide generation after generation
CHANGE THE WORLD
God is at work changing the world through the evangelism and long-term discipleship ministry of Awana.
Kids lives are forever transformed. Volunteers grow into leaders. Families become stronger and churches build community through active involvement in Awana. Our world needs the hope that only Christ gives. God is using Awana to raise-up kids, parents and leaders devoted to knowing Scripture, loving Him and reaching others with the gospel.
The transformative power of the gospel is shared every week through Awana ministries that reach more than 2.3 million kids in more than 104 countries

Through a common passion for reaching children at risk globally, Awana partners with local churches and parachurch organizations to strengthen kids in God's Word

Today, generations of kids have grown up to lead a life on mission for Christ because of the ministry of Awana and its partners

Awana continually expands to make disciples in all nations by pursuing new locations, partnerships and missionaries, and inviting new supporters to help the Awana ministry make a lasting impact for Christ

God is using the ministry of Awana in prisons, refugee camps, slums and other hard to reach places around the world

Let's join together and continue to seek innovative ways to reach kids, equip leaders, impact lives and change the world with the unchanging truth of God's Word.
AWANA WORKS
Awana impacts and shapes the lives of millions of kids and adults through proven resources and expertise that make lifelong disciples of Christ.
Consistent, long-term participation in Awana along with spiritual training from parents and churches reaps long-lasting results. Awana has been leading and equipping churches and individuals for more than 60 years. Today, generations of current and former Awana participants form solid spiritual foundations, develop lifelong relationships with Christ, and make a lasting spiritual impact in their communities.
Awana participants believe – 98% believe that Jesus is the Son of God, and 93% believe that Christianity is the one true faith that leads to salvation

Awana participants pray – 92% pray regularly compared to 66% of Americans

Awana participants attend – 92.7% attend church weekly or more

Awana participants study – 3.6 times more likely to read the Bible several times a week compared to non-Awana alumni

Awana participants evangelize – 70% witness to someone at least once a month compared to the national average of 36%

Awana participants return – 92.9% would like their own children to participate in Awana

Consistent, long-term participation in Awana—between 6-10 years— accompanied by spiritual training from parents, reaps long-lasting results
WANT TO BE A WINNER? Contribute to the show by E-mail or Twitter.
Earn extra chances to win by promoting @KidminTalk via Twitter! If I see you promote the show, I just might send you a prize! It's been done before already!
MUSIC ON THE SHOW: NEEDED
Bumper music by Rob Biagi Music available on Kidology! Booking info at RobBiagi.com
CONNECTING w/ KIDMIN TALK: