Kidmin Talk #066 - February 7, 2014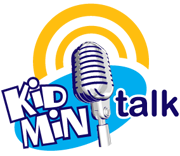 Duration: 00:31:37
Download MP3
Relating to Adults
Welcome to the sixty-sixth episode of Kidmin Talk, the webcast show hosted by Karl Bastian, the Kidologist. Listen here on Kidology or subscribe via iTunes to listen on-the-go with your iPhone, iPod, iPad, or other mobile device.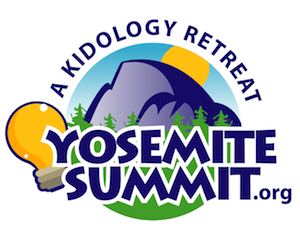 SPONSOR: This episode is sponsored by Yosemite Summit
MENTIONED ON THE SHOW TODAY:
SHOW NOTES:
"Invite dads out to lunch." - Tom Bump
"Put more emphasis on the pastoral side of your role as opposed to focusing only on the direct oral or teaching side." - Glen Woods
"Kids ministry leadership is more about relationships with adults than it is about relating directly to kids." - Glen Woods
"Have fellow with those outside of your ministry circle." - Scott Phillips
As a children's pastor you have THREE primary groups you need to keep in focus as you PASTOR/SHEPHERD the flock under your care:
The Children (this comes easy!)
The Volunteers
The Parents


...then there is the congregation at large - as you are still a pastor of the church, not just the children. Never forget that!
So, what to do?
Here are some things I do / have done:
Be in a small group of adults.
Have a leadership team for the kids ministry, and minister to them - pastor them.
I have a guys group that meets at my house first monday night of the month, and its not just kidmin guys, it is any guy who wants to come. No agenda, its not a "bible study" - we just chat. About movies, life, work...spiritual stuff and family issues DO come up, but only naturally.
Go to blockbuster movies with guys
Go on ALL Men's Ministry Events and if they need help with the kids DONT DO IT. Be an attender of the event and recruit others for the kids at the event. You can even skip seeing the kids there. Really, it's OK!
Even when you are there on Sunday focused on kids, greet adults, ask how they are doing, ask how you can pray for them, stop and talk to them. It's important.
When they need men to help fold up tables and chair and help with set up for events, volunteer with other men.
I invite guys to go hiking with me.
Do home visitation and meet with parents.
Teach parenting workshops
Attend an adult sunday school class/ABF/whatever they are called at your church
Join a men's bible study or early morning prayer group - whatever your church offers for men, be a part of it.
Those are just a few ideas. It can be easy to hide amongst the kids, but we NEED men in our lives and adult friendships. In everything, we need balance. As the old saying goes, too much of a good thing is not a good thing, and too much of the kids is not healthy. Be a well rounded person and make sure you have supporting relationships outside of the kids. It's healthy and will help sustain you for longer sustained ministry!
Hope these ideas help!
WANT TO BE A WINNER? Contribute to the show by E-mail or Twitter.
Earn extra chances to win by promoting @KidminTalk via Twitter! If I see you promote the show, I just might send you a prize! It's been done before!
MUSIC ON THE SHOW:
Bumper music by Rob Biagi Music available on Kidology! Booking info at RobBiagi.com
CONNECTING w/ KIDMIN TALK: