Children's Ministry Podcast #02 - Making Your Ministry F.U.N.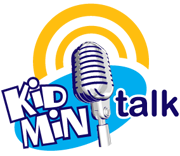 Duration: 00:16:30
Download MP3
Adding fun to be more effective
Karl defines a "kid" as "a unique individual who wants fun but needs love." In this second podcast, Karl & Gus discuss some very simple and practical ideas for adding F.U.N. to your ministry so you can be more effective in reaching the hearts of kids.