KidMinJobs

Kidology Job Center + KidMinJobs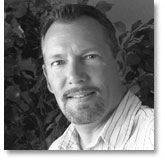 The Kidology Job Center is a great place to search for available openings and upload your resume. We're proud to have our Job Center curated by Greg Baird of KidMinJobs to ensure that the listings are accurate and up-to-date.
We also recommend Greg's services via KidMinJobs if you are looking to take your position search to the next level. Greg will work on your behalf to provide a more personal and customized process to get your church connected to the right leader. Candidate resumes uploaded to Kidology are automatically considered in KidMinJobs searches (confidentially and for FREE!), and Kidology Premium Member churches choosing to use KidMinJobs receive a 10% discount.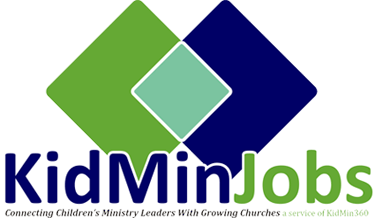 About KidMinJobs
Greg spearheads KidMinJobs, a service of KidMin360, to help you find the right Children's Ministry leader for your team, as we know it can be a daunting & difficult task. Kidology has partnered with KidMinJobs because senior church leadership often are unfamiliar with the complexities of this type ministry and position, and the time and focus required to ensure a great fit can be frustrating, at best. To add to the challenge, often candidates who might offer the best fit intentionally do not have their resumes listed in places like the Kidology Job Center, as doing so may adversely affect their present ministry.
KidMinJobs can help solve these challenges, usually in a less expensive and a more timely manner than doing so on your own. There's no doubt their nationwide network of Children's Ministry leaders offers far more possibilities for finding the right solution to your need. Greg and his team at KidMinJobs are the only ministry staff search firm completely dedicated to Children's Ministry staffing - they know Children's Ministry! You'll find that he is involved in every step of the process and offers 20 years of Children's Ministry experience along with a vast network of contacts to help find the perfect candidates to match an available position.
What does KidMinJobs offer churches?
A nationwide search, customized to your specific church environment, needs and processes
Assistance in creating the position description, compensation package & church profile for the search, as requested
Preliminary screening to include resume review, initial interviews & identifying best qualified candidates
In-depth screening for qualified candidates that may include reference & background checking; leadership, personality & spiritual gift assessments; and our proprietary Children's Ministry Leadership Assessment
Assistance in facilitating the interview process for all qualified candidates
Assistance in negotiation, final details of the hiring process & transition of your new leader, as requested
Confidential communication with the candidate & the church throughout the entire process
An easy "retingency" payment system – you pay a small retainer fee to initiate the process with the remaining fees contingent on the successful completion of the search – allowing for minimal risk to the church
What does KidMinJobs offer job seekers?
An on-going connection to churches looking for what you may have to offer
Assistance in the interview & hiring process
Optional resume assistance through our Resume Review, Resume ReDesign or Resume Creation services
Most important, we offer Children's Ministry experience (Greg Baird & his team) who understand and walk through the entire process with you
How do you start?
Visit KidMinJobs.com today or contact Greg Baird directly via e-mail or phone (619.456.9675) and he'll walk you through the process. It's easy!