Scar Force VBS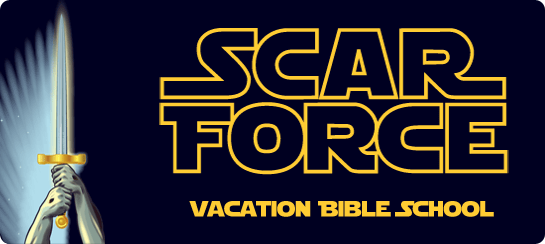 << - Introduction - Theme - Episodes - Samples - Purchase - >>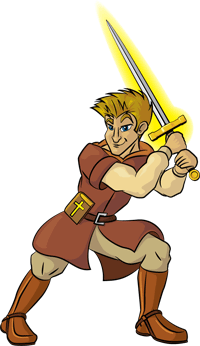 Scar Force is an exciting sci-fi themed VBS exclusively available from TruthQuest and Kidology, with components ranging from age 3 through 6th grade.
It takes kids back to the beginning, where the epic saga of God versus evil began, launching them on a sweeping adventure through the key moments of all the Bible.
From the Garden of Eden to the escape from Egypt, from the rise and fall of Israel to the arrival of God's Chosen One, kids see the unfolding epic saga of God's fight for our lives, culminating in His triumphant return in the book of Revelation. This is the real saga. This is the true force.

Scar Force trains children to not merely believe in Jesus, but to become J-Di's (Jesus Disciples). Serving Jesus in all of their thoughts, words and actions, these J-Di's become a Scar Force, serving our scarred Master and standing for His Truth and justice.
<< - Introduction - Theme - Episodes - Samples - Purchase - >>
Scar Force is a product of TruthQuest Ministries and is in no way connected to Lucasfilm, Twentieth Century Fox, or the Star Wars franchise, and no infringement is intended.